Rise Up Men of God- Men's Event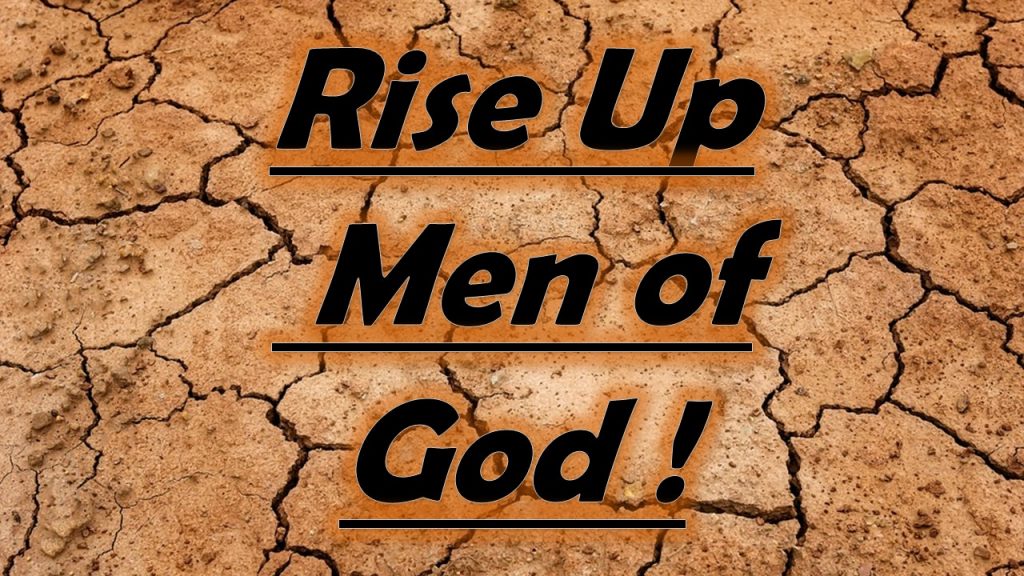 9th – 11th August at Jacob's Well Retreat, Murrayville, VIC.
Here's an event to equip, encourage and empower you to be the man God created you to be – wild, raw, honest, fired-up and in your purpose!
Please register by Monday 5th August to assist with catering considerations. (Registrations will still be taken until Thursday 8th August.)
Speakers:
Peter Steicke
Peter Steicke is a man who continually aspires to follow Jesus in all his life. The story of his life just doesn't make any worldly sense without Jesus. And in following Jesus (being CAPTIVATED by Jesus), he's found freedom. True freedom, eternal freedom; beyond any sense of freedom the world can give. His heart's desire is that you too can rejoice in such freedom.
Peter recognizes the important role, purpose and influence God has given each man He created, and that women and children are the beneficiaries (for better or worse) of how each man responds to the call God has for him. Peter loves to share the truth of God's plan for every man's identity, security and destiny. It's all wrapped up in knowing a loving Father who seeks genuine, practical relationship with His children.
Come along to hear what Peter shares to unpack some of what he's learnt about being loved by God and the promises God has for you too.
Peter is a gifted teacher, speaker, listener and author. Son, husband, father, grandfather, elder and friend, Peter brings a lifetime of wisdom to share in life with Jesus.
See https://www.incrediblyloved.com/peters-story/ for more information.
Rangi Rule,
Rangi is a gifted story-teller and great teacher of the Word. He will facilitate the afternoon session around the campfire,
Simon Knowles
Simon Knowles will share about world events, what's happening in our nation, how we are impacted and what is a right response as believers.
Kym Kingdon
Kym Kingdon will speak briefly about the state of men's health in today's world and some amazing insights into what God has to say about being healthy.
Program
| | | |
| --- | --- | --- |
| Friday | 4-6pm | Arrival |
| | 6-7.30pm | Dinner |
| | 8-10pm | Worship & Speaker: Peter |
| | 10-11.pm | Supper/Campfire |
| Saturday | 7-7.30am | Coffee/Tea/Toast |
| | 7.30-9am | Pine Hill Pilgrimage – 5km walk |
| | 9-10.30am | Breakfast/Fellowship time |
| | 10.30-12.30 | Worship & Speaker: Simon |
| | 1.30 – 2.30am | Lunch |
| | 2.30 – 4pm | Stories/Music/Chew the fat. Facilitator: Rangi |
| | 4 – 6pm | Free time & activities: |
| | 6-7.30pm | Dinner |
| | 7.30 – 10pm | Worship & Speakers: Kym & Peter |
| Sunday | 6.30-8am | Worship & Prayer |
| | 8-9am | Breakfast |
| | 9-11am | Worship & Speaker: Peter. Closing Q & A Panel |
| | 11.30- 1pm | Pack up & Lunch |
Worship teams: Jacob's Well & Co, also Geoff Brookes & Co
Great for fathers and sons. (12+years). Minors must be accompanied by parent/guardian.
What to Bring: A song or a poem, a testimony, a story, a verse, a musical instrument to share around the campfire.
Accommodation Options: Cabin; Shared cabin (4-5 berth) Ensuite, heating & linen included. Camping: BYO camper trailer/tent/caravan.
Registration Options $80 – 2 nights, shared Cabin $50 – 1 night, shared Cabin $15 – Friday evening $40 – Day only $50 – Fri & Sat no accommodation $30/night Campers and Caravans
All prices include meals and speaker costs
To register: Call 0418 774 055 or 03 50952199 or email: kingdon@jacobswellretreat.com.au
For more information on venue see http://www.jacobswellretreat.com.au
---
Newsletter Sign up
If you would like to subscribe to our monthly Newsletter please fill in your details below:
If you would like to donate towards either of these missions please go to our Contact/Donate page